Ford continuously releases top of the line vehicles packed with the most modern features available, and the newest one does not disappoint. Line-lock will soon be a feature that comes standard on all Mustangs! It was originally only included in the V8-powered Mustang GT, but now all pony cars will sport it proudly.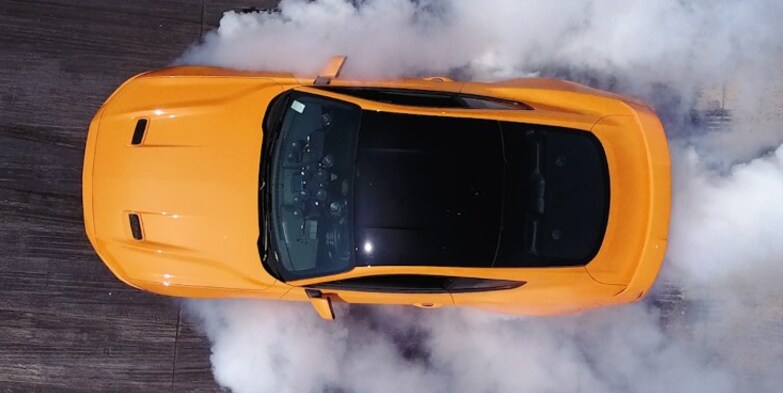 Line-locks are designed with a specific purpose in mind, to protect your rear brakes while performing a burnout. When you do a burnout in your vehicle, it provides you with a new driving surface on your tires by eliminating old rubber and removing grime and dirt that builds up over time. While it has its benefits, it can also damage your rear brakes significantly and wear them down prematurely, resulting in costly replacements and wasted time that could otherwise be spent on the track or cruising on the highway. The line-lock activates a solenoid to keep steady pressure on your front brakes. Your rear brakes are then free to spin and the pressure is taken off of them, helping them to last longer and allowing your burnout time to last an impressive 15 full seconds at a time.
The line-lock feature will be an included add-on to EcoBoost Mustangs to ensure that every Ford customer receives all the luxuries of a racecar driver, sacrificing none of the safety or affordability. The electronic innovation means no need to get under the hood and customize your ride yourself; it's all been done for you!
If you're interested in checking out this great detail yourself, feel free to come and visit us at Stevens 112 Ford. We offer amazing financing options and carry all the newest Ford models available for you to test drive today. We also have a huge used vehicle inventory. Contact us today and find out how easy it is to get the Ford of your dreams!