The 2017 Ford Escape presents plenty of attractive reasons to invest in this vehicle. For many people, the Ford name is enough motivation. The reliability and features offered with Ford vehicles are second to none. The Escape also offers many safety features so that your ride on the road is never compromised in any way.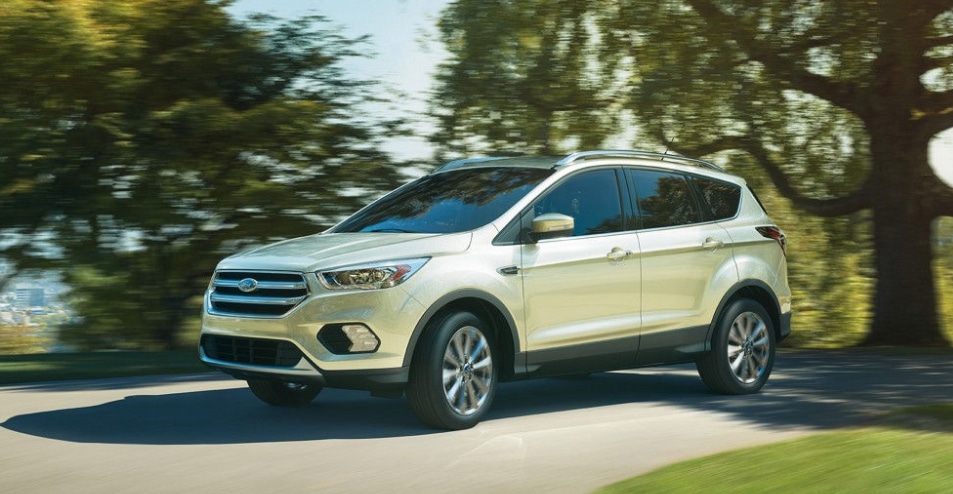 Performance and Engine
The 1.5-liter engine drives the stellar performance of the Ford Escape. If you are particular about the drive, you need to pay attention to the trims. The SE comes with a front wheel drive. This is suitable for your regular driving needs and the trip outside the city limits. The SE AWD, on the other hand, comes with an all-wheel drive. For those who prefer cars with smooth handling, this is the vehicle to choose.
Safety and Handling
Those choosing the best in safety will find many attractive features in the Ford Escape. This car comes with many airbags. This ensures that the driver and passengers are protected from all sides, should a collision was to take place. The car also comes with traction control, ensuring smooth performance on relatively difficult roads. Plus, it features anti-locking brakes, ensuring that you can always rely on that most basic of safety features for the car – the brakes. The car also comes with a rearview camera. This because reversing the car if you don't have a clear view of what lies behind the rear wheels can be dangerous, for you and for other objects or living things in the path of the car.
Interiors and Infotainment
The car comes with climate control, so there are plenty of options for those looking for comfortable rides. For people who cannot do without entertainment inside their cars, the Ford Escape offers good infotainment options. First, the audio is fitted with many speakers, so the sound quality is clear and audible. Also, the audio can be controlled from the buttons on the steering wheel. The system also features USB ports, enabling connectivity to smartphones and other devices. It also helps safely charge devices. Thanks to multiple USB ports, it is easy to charge more than one device all at once. Also, the system can be Bluetooth controlled.
Owning a Ford Escape can be a dream come true for people who value good design and high performance. At Steven's 112 Ford, you can buy the Ford vehicle of your choice. The dealership has an inventory of new cars and also offer used cars for sale. Take your pick from the Steven's 112 Ford.