Mustang lovers have a reason for new hope, as Ford and Michelin team up to provide the fastest Mustang GT ever. Reports are that the new GT with its 5.0 liter 460 horsepower V-8, an available 10-speed quick-shift transmission, and Michelin sticky tires will turn 0-60 mph times under 4.0 seconds, bringing the Ford Mustang GT into the performance range of some supercars from Porsche or Jaguar.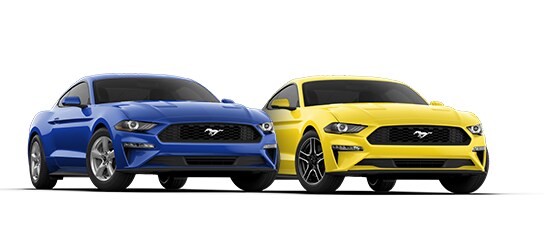 The transmission is already available on the F-150 and Raptor, so it's not a totally new concept. The Michelin tires are part of a Mustang performance package that includes heavy duty springs and brake rotors, Brembo six-piston front brake calipers, and a Torsen limited-slip rear differential. The package also includes an electronic mode that reduces wheel slip and manages engine RPM for drag racing.
The Michelin Pilot Sport 4 tires will also be used on the Mustang GT350 with its 526 horsepower. The GT350 will not be faster to 60 mph than the GT due to the 10-speed automatic transmission in the latter versus the normal 6-speed manual in the GT350.
The current performance battle among brands isn't just about creating a Mustang that rivals supercar performance. Ford is also battling the Chevrolet Camaro and Dodge Challenger in a model war that brings back memories of the 1960 muscle cars.
It's a great time for consumers looking for a performance automobile, and Stevens 112 Ford is ready to show you the exciting and powerful 2018 Ford Mustang GT when it arrives this fall. Stop by and take a look at the Mustang line or other fine Ford vehicles at Stevens 112 Ford in Patchogue.