The Ford F-150 and Expedition have been given new advanced engines that help in maximizing lightweight materials to give you greater efficiency and performance. If you are looking for a truck with excellent capability, performance and fuel economy, the 2018 Ford F-150 and Expedition are two superb options. With their awesome new engines, you receive the many benefits that they have to offer.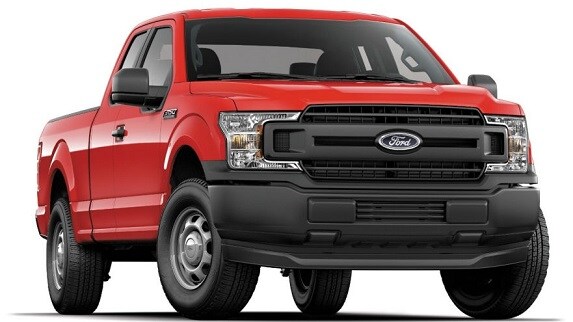 2018 Ford F-150
The 2018 Ford F-150 does not only look fantastic, but also performs beautifully, thanks to the carmaker's new and innovative engine. Ford has given the new F-150 an all-new 3.3. -liter V6 engine that gives you more torque, power and improved EPA-estimated gas mileage when compared to the previous 3.5-liter V6. The new engine reinforces how the light-weighting strategy used for the Ford F-150 allows you to do more with two fewer cylinders.
The 3.3. -liter V6 is small and efficient and adds direct-injection and dual port technology. What this technology does is deliver more torque and power. It is projected to provide a 5% improvement in power-to-weight ratio compared to the steel-bodied 2014 F-150 that was equipped with the 3.7-liter V6.
2018 Ford Expedition
The all-new, re-designed high-strength steel frame and high-strength, aluminum-allow body of the 2018 Ford Expedition are the foundation for the strong towing and rugged off-road capabilities of the vehicle. Advanced materials are used in the new Expedition to help in saving up to 300 pounds. The savings in weight are reinvested to provide buyers with more features and technology than the vehicle has ever had before.
The new Ford Expedition is powered by a 3.5-liter EcoBoost plus the Ford-built 10-speed automatic and standard Auto Start-Stop, making it the most powerful Expedition that has ever been built. Depending on the trim level, the 3.5-liter EcoBoost gives you two power ratings and up to an impressive towing capability of 9,300 pounds. One of the top features that you get with the new Expedition is the class-exclusive all-new feature Pro-Trailer Backup Assist, which makes it all the more easier for you to haul and tow with confidence.
With their amazing new engines, technology and other features, the new Ford F-150 and Expedition are the right choice for customers who want better power, torque and performance, not to mention, less frequent trips to the gas station. If you are looking for the top new trucks to drive with pride, you should consider the all-new, powerful Ford F-150 and Expedition – you cannot go wrong with them!
If you are on the lookout for easy finance options to buy the Ford F-150 or Expedition, or want to test drive the car before you make up your mind, walk into Stevens 112 Ford today!